Here's a tiny lil' Randy Shannon.
The Miami Hurricane football team has been looking for a coach. When talking about Miami, you'd be hard pressed to find a team that has had more success in the modern era, or a team that hs produced more quality pro players. Jeremy Shockey, Clinton Portis, Ed Reed, Ray Lewis, Warren Sapp, Devin Hester: you can do this all day. But this year, the Hurricanes were schizophrenic. There was on and off field drama to spare, culminating in a 15 minute
brawl
with Florida International. Despite winning a national title in 2001, Larry Coker couldn't survive the turmoil. So the U has been looking for a new captain. They've pursued Greg Schiano and Rich Rodriguez, but reports are coming in that a final selection has emerged, and it's...
Randy Shannon
, their current defensive coordinator, and a homegrown Hurricane. Shannon played on the '87 championship team and worked as an assistant up until '97 when he left for the Dolphins. He returned in 2001 and started his coordinating duties under Larry Coker. I think this is an outstanding hire. Randy has demonstrated he can get results. Despite the U's problems this year, the defense was reliable, and ended up ranked 5th for Division I-A. And, he knows the system. He understands the area, the crazy, absurd amounts of pressure for success at the school, and the players trust him.
But, like it or not, this hire will revive a lot of questions about race and leadership in sports. Black coaches at this level are incredibly rare. (Randy will be the
sixth
.) And the ones who do get opportunities don't get a fair shake. Ty Willingham's dalliance with Notre Dame will always stand out as an example of this to me. I believe his
firing
had a lot more to do with the desire to hire Charlie Weis than it did with anything that Ty did. Weis has better credentials (who wouldn't ride developing Tom Brady?), without a doubt. But if the Irish fans had a problem with the lack of national titles or wins against big teams, employing Baby Huey
hasn't solved that problem
. I'll be interested to see how patient Miami is willing to be with a coach who's coming into an extremely tough situation.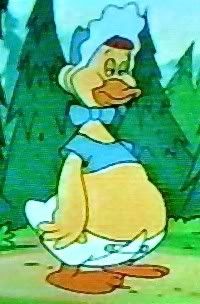 After his latest loss to USC, Charlie Weis hit rock bottom.
There's another issue here, and that's perceptions about the relationship between black players and black coaches.
Jemele Hill
did a great job pointing this out. No coach succeeds by coddling his players. But if Randy Shannon either doesn't win games, or there's more misbehavior... Well, watch and see if some talking head doesn't say it's because the black coach is taking it easy on his 'people'. Does that make any sense?
HELL 2 DA NAW!
If some wild shit goes down
on the seventh floor
, Randy didn't create the culture. Miami has been wild for a long time. If you're trying to understand the Hurricane culture, ask Jimmy Johnson why he let Luther Campbell stand on the sideline and throw out hundred dollar bills. Hell, ask Michael Irvin where he learned about blow. I'm not trying to give Shannon carte blanche. But, the University of Miami was collision of social, political, economic, and racial issues before he showed up. Ultimately, this is a team deeply in
need of healing
. Hopefully Randy Shannon can be a fresh voice that gives them that.